Meet Calvin Dark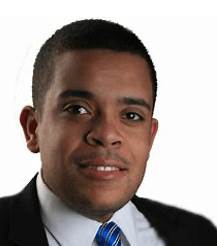 Calvin Dark is a proud native of Siler City, North Carolina, a graduate of the NC School of Science and Math and Duke University. He was a Fulbright Scholar to Morocco. Calvin is the author of the forthcoming memoir, McMasters' Will: How We Survived A Scheme & Became Virtually Free. Calvin lives in Washington, DC, where he is principal and co-founder of RC Communications and a regular political commentator on US & international news channels. For more than 10 years, he has advised US and international bodies and organizations, primarily focusing on political, economic and cultural relations with Latin America, Western Europe and the Middle East and North Africa.
You may Google "RC Communications and Calvin Dark" and there you will see at least three videos that have thousands of views. We are grateful for Calvin giving us a sample of his forthcoming book. We hope we will have his book for sale at the annual meeting in 2021 – and give him and it a proper North Carolina welcome home.
Like so many organizations, the North Carolina Friends Historical Society's 2020 annual meeting has been impacted by the Coronavirus pandemic. We were all set to have Calvin Dark join us. You will learn more about him in this newsletter and, once you've read the article he submitted, you will see why the Executive Board is so looking forward to hearing him. We will hear Calvin Nov. 6, 2021.